PETER MOVRIN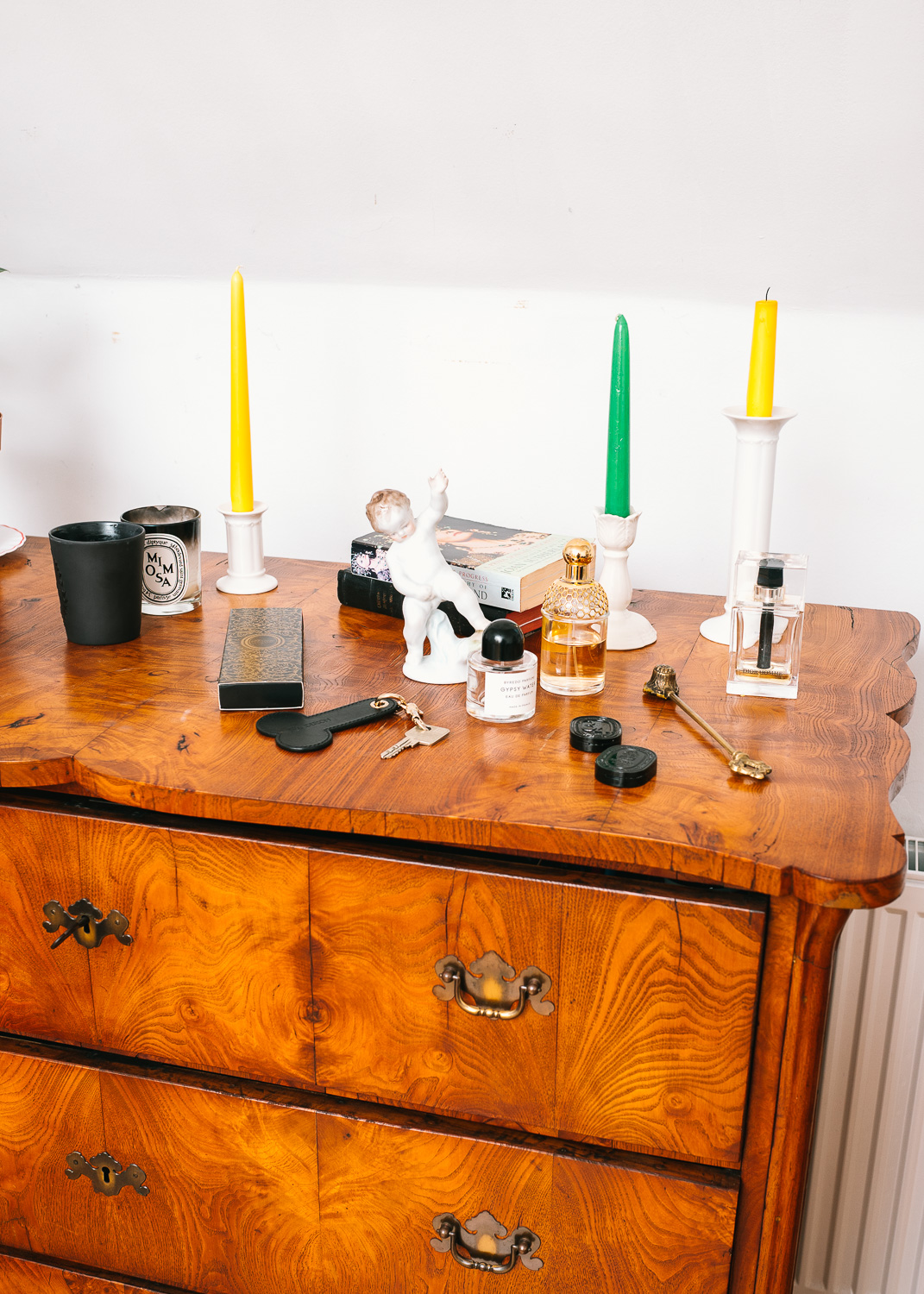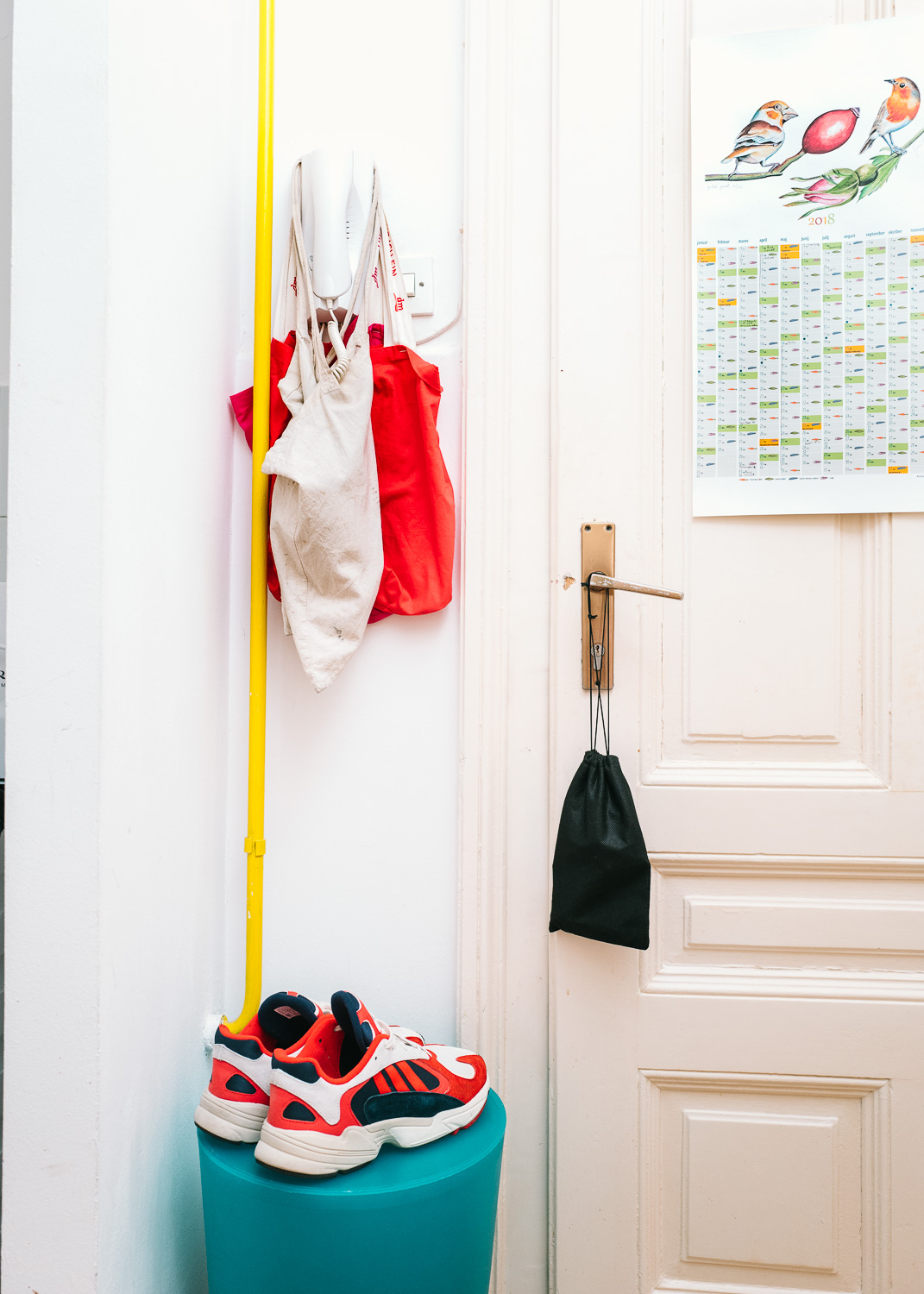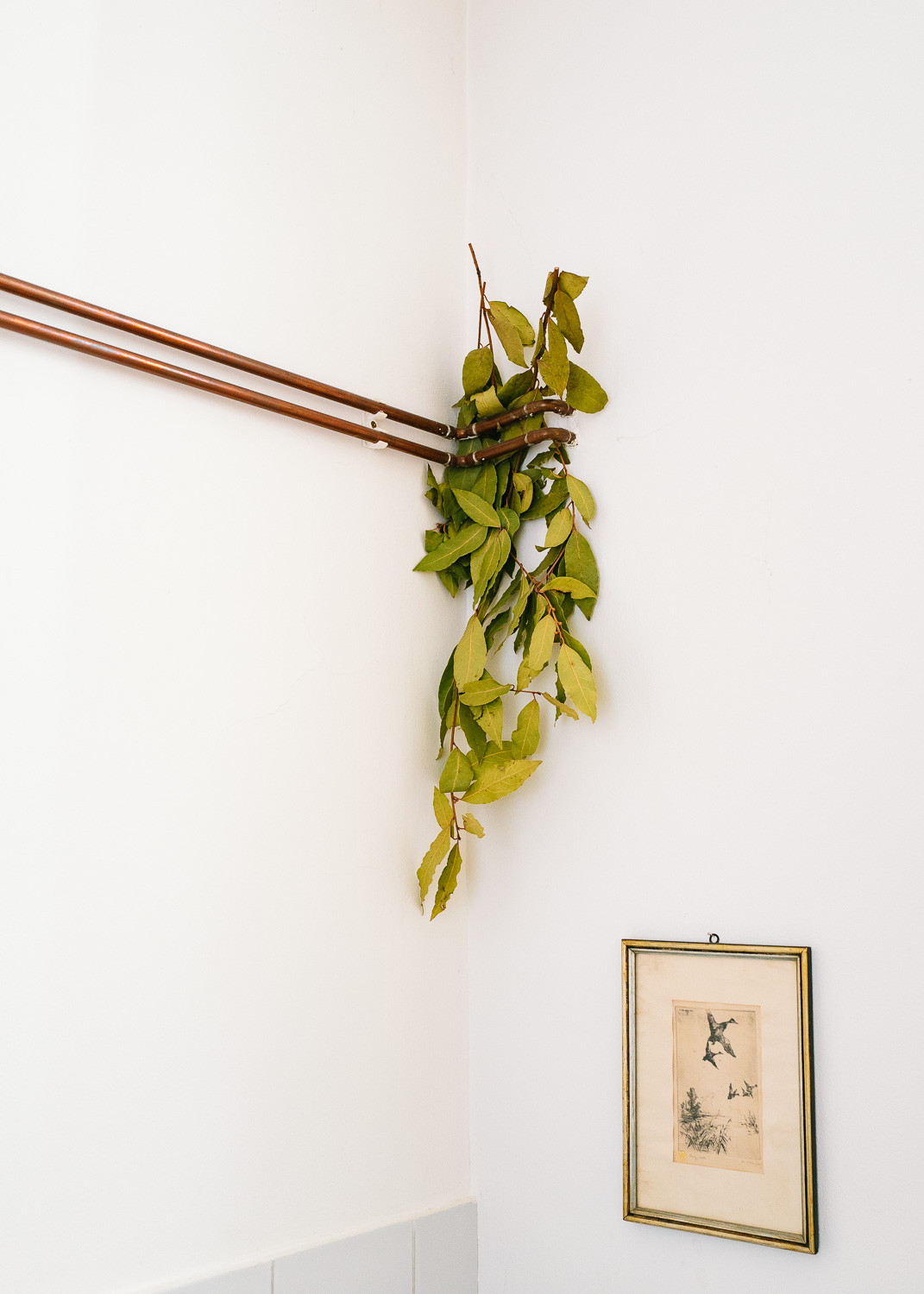 by FEM

"The campaign for Kurt Geiger, in which Alek Wek wears my creation from the closing show at Central Saint Martins, is definitely worth mentioning. That campaign became famous all over the world literally overnight and everyone is talking about it! It's really great. With the exception of shoes. Pink outfit shown in the campaign makes a really strong impression, it's a two piece. Porter magazine used it in its summer editorial and the whole collection is still very popular. I named it Eau de Movrin, because it has the strongest concentration of me. Perfumes are a big part of my inspiration. For example, the smell of this certain collection was Hermes- Galop. The smell of lilies and horses evoked a whole range of feelings that I later used when I was creating.
I've always been obsessed with perfumes, but that wasn't the case when I grew up in a small town of Kočevje. That's why my aunt was bringing them from Canada. One of the first perfumes I received as a gift was Versace Versus. It was given to me by a family friend, Alfi Nipič. I used to buy perfumes on family trips when we visited some major city. Chanel- Egoist holds a special place in my heart, as its scent reminds me of family. I always have it in stock. The same goes for Jil Sander- Sun, which reminds me of my good friend Urša Jerkič. We both share this scent. Its smell is really old school. I rarely use it, but it holds a lot of sentimental value for me. Most often, I prefer to wear Dior Homme Intense. I also love Aedes De Venustas- Iris scent. You could say that I really am in love with the smell of iris. When summer comes, I replace the heavy woody scents with citrus. When I'm on vacation I really like Aqua di Parma, because their scents are lighter. As I am currently spread between Ljubljana, London and Krk, where we have a family holiday residence, my cosmetics and perfumes are also adapted to this. Things (cosmetics and parfumes) I keep in our vacation house are different from the ones I have in Ljubljana. The same goes for London. I also have duplicates of my favorite products, as I sometimes don't like to transport them here and there. The most common perfume I use is Gipsy Water by Byredo. I am reluctant to discuss my perfumes as I do not want everyone around me to smell the same as I do. The smell is something personal to me. That's what happened with Comme Des Garçons, for example. In the period when I started wearing it, you couldn't get it in Slovenia so nobody had it. In London, however, it was the mandatory equipment of people in fashion. In addition to the black Nikes with a white check mark. After a while, Comme Des Garçons also spread in Slovenia so I officially ended wearing it.
I'm a man of rituals. It feels nice to apply a mask, make tea and read a book. Even candles are part of these rituals. Most of the time I light them up in the evening when I get home or when I'm in the bath. Especially when I'm taking a bath. Candles require attention. Those more expensive ones especially. For even burning, the candle should be lit for at least two hours. If not, a hole is made in the middle, and the wax remains on the sides. So, you throw away half a candle. Not many people know that. If you are smart, you place the candle in the microwave to repair the damage. My favorites are Cire Trudon. Empire smell is stunning. Mimosa and the Diptyque fig are also great.
My first purchase of cosmetics was most likely a Chanel cream. I don't remember exactly. I have always tended to buy better quality items. I'm currently using the Clinique Liquid Facial Soap in the Mild version, and the Dramatically Different Hydrating Jelly, which is super lightweight. Perfect for summer. I usually only use cleanser twice a week. When I'm in London maybe a little more. Due to air pollution. I got recommendations for Clinique from friends who work with this stuff. Their cosmetics are supposed to be really good quality and "clean". One of the weirder products I use every day is Bepanthol. This is a product of my life. I really use it for everything. As s moisturizing face cream, body lotion, hand cream, etc. Great product that solves all problems. But be warned, I'm talking about Bepanthol, not Bepanthen! The latter is absolutely too thick. I don't usually use toners. Unless I discover something interesting while traveling. I really like to visit hotel spas while traveling. In a way this is my ritual. This is how I discovered Mario Badescu cosmetics. Their Vitamin C serum is excellent. I apply it in the evening and wake up in the morning with angel like skin. Aesop Fabulous Face oil also helps me with this, thus the name. I loved Aesop products during my studies at Central Saint Martins, as we had them in the canteen toilets. Also great is their Geranium Leaf Body Scrub. Weekends are a time for me to indulge in my rituals. In the morning I make coffee, apply a Gentle Cream mask from Dermalogica and maybe read something. Every month, the day after my paycheck, I also get a massage. It's nice to do things in moderation. Fried chicken is also fine, but you should not overdo it. "
- Peter Movrin for Fem